SYNTHETIC FLOORS | ACTION HERCULAN TC (TENNIS COURT) SERIES
ACTION HERCULAN TC TENNIS & PICKLEBALL COURTS
The Action Herculan TC Series are eco-friendly, seamless and cushioned tennis court applications with point elastic properties. Combining high performance and durability, the Aciton Herculan TC systems consist of a recycled rubber base layer covered with a superior, elastic polyurethane wear layer and finished with special structured polyurethane UV top-coating.
System Summary:
ITF certified

excellent shock absorption

minimizes risk of injuries

excellent UV and weather resistant properties

for indoor and outdoor use

can be resurfaced quickly and economically

ideal for reconstruction of old (hard-court) tennis courts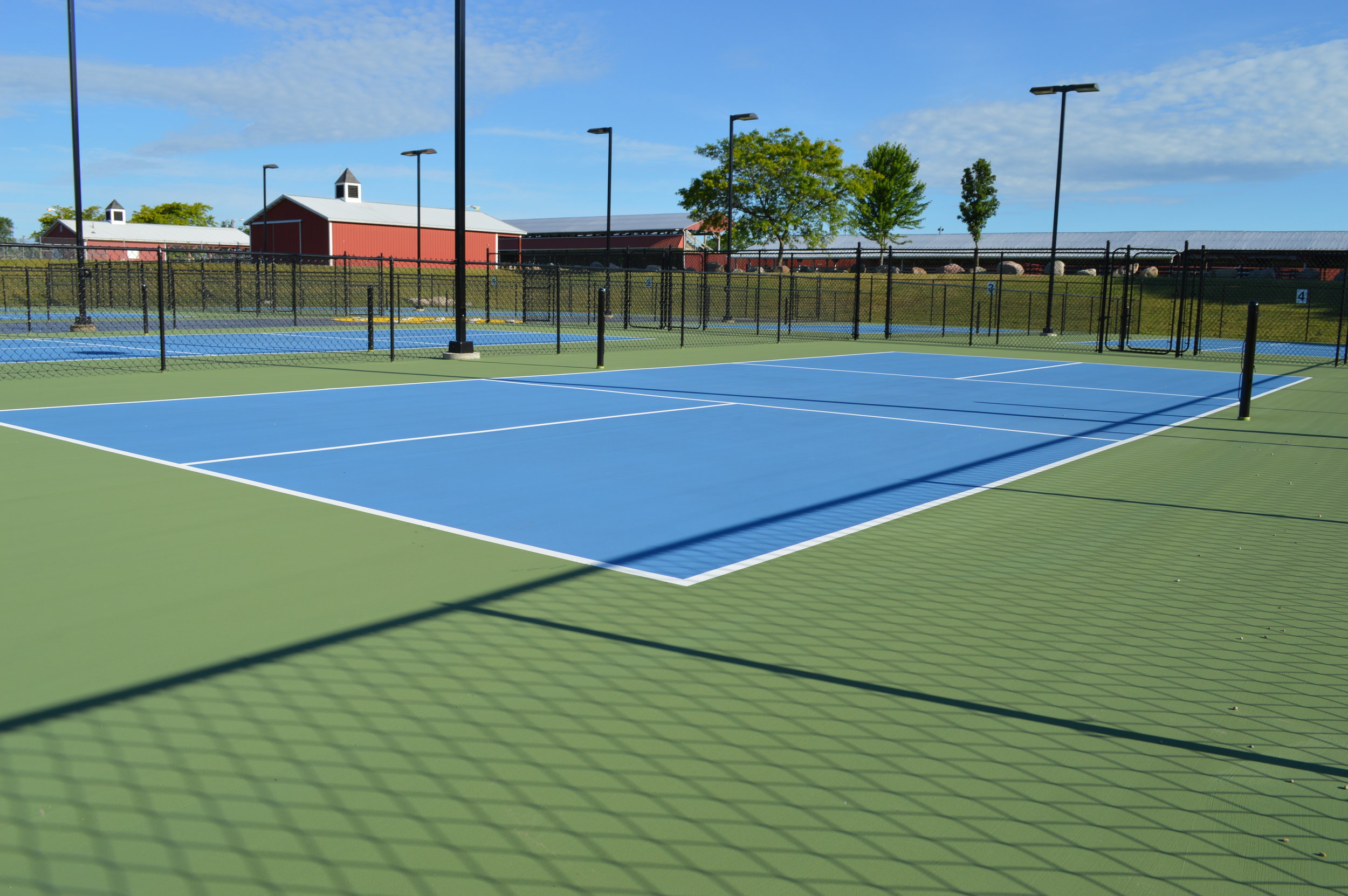 Picklebowl in Lake Odessa, Michigan
SYNTHETIC FLOORS | ACTION REFLEX
ACTION REFLEX SPIN
Action ReFlex Spin is a superior floor system that delivers flexibility for rooms with everything from treadmills, cross-trainers, to weight stations.
The seamless application, utilizing 3/8" (optional ¼" or ½") prefabricated mat (made of all recycled rubber granules and naturally renewable granulated cork particles bound with MDI polyurethane) and topped with 2mm of poured urethane, is non-porous, hygienic, and easy to clean. Action ReFlex Spin provides the optimum slide and slip resistance for athletic activities, and the urethane surface delivers exceptional durability.
Court One Athletic Clubs Lansing, Michigan
SYNTHETIC FLOORS | ACTION HERCULAN COMMERCIAL
ACTION HERCULAN IG
Action Herculan IG provides a durable, aesthetically pleasing and easy-to-maintain floor surface option for many commercial and institutional applications. Seamless and nonporous, this epoxy floor system is ideal for environments that must be clean and germ-free — from hospitals to schools and laboratories. Highly stain and wear resistant, Action Herculan IG is ideal for retail, hospitality and institutional facilities.
Action Herculan IG utilizes low VOC epoxy—no building evacuation is necessary during installation. Equally suited to new construction or renovation projects, Action Herculan IG offers exceptional flexibility for aesthetic selection of colors and sheen.
The perfect choice for multifunction facilities, this anti-slip floor can be applied over most existing flat surfaces; can handle heavy foot and vehicle traffics, chairs, tables and fixtures; and is reliable for use where food and liquids are present.
Montabella, Michigan Elementary
SYNTHETIC FLOORS | ACTION HERCULAN SPORT
ACTION HERCULAN MF (MULTI FUNCTION)
Action Herculan MF systems consist of a cushioned, shock-absorbent underlayment in combination with a strong, flexible polyurethane top layer. It is totally solvent-free and features an exclusive water-based nontoxic top coat, free of volatile organic compounds (VOCs), with no residual fume issues to contend with. Action Herculan MF systems are designed as multi-purpose sports surface with point elastic properties. The thicker the underlayment, the higher the shock absorption will be. Depending on the thickness of the underlayment (4mm – 14mm), many fields of application are possible.
Action Herculan MF systems are durable and provide high performance, uniformity in play and excellent tear and tensile strength as well as elongation properties. Its adhesion and water resistance are unsurpassed.
System Summary:
Seamless, cushioned, multifunctional floor

EN 14904 tested for all indoor sports

Non-Porous=hygienic and easy to clean

Quickly and economically resurfaced when required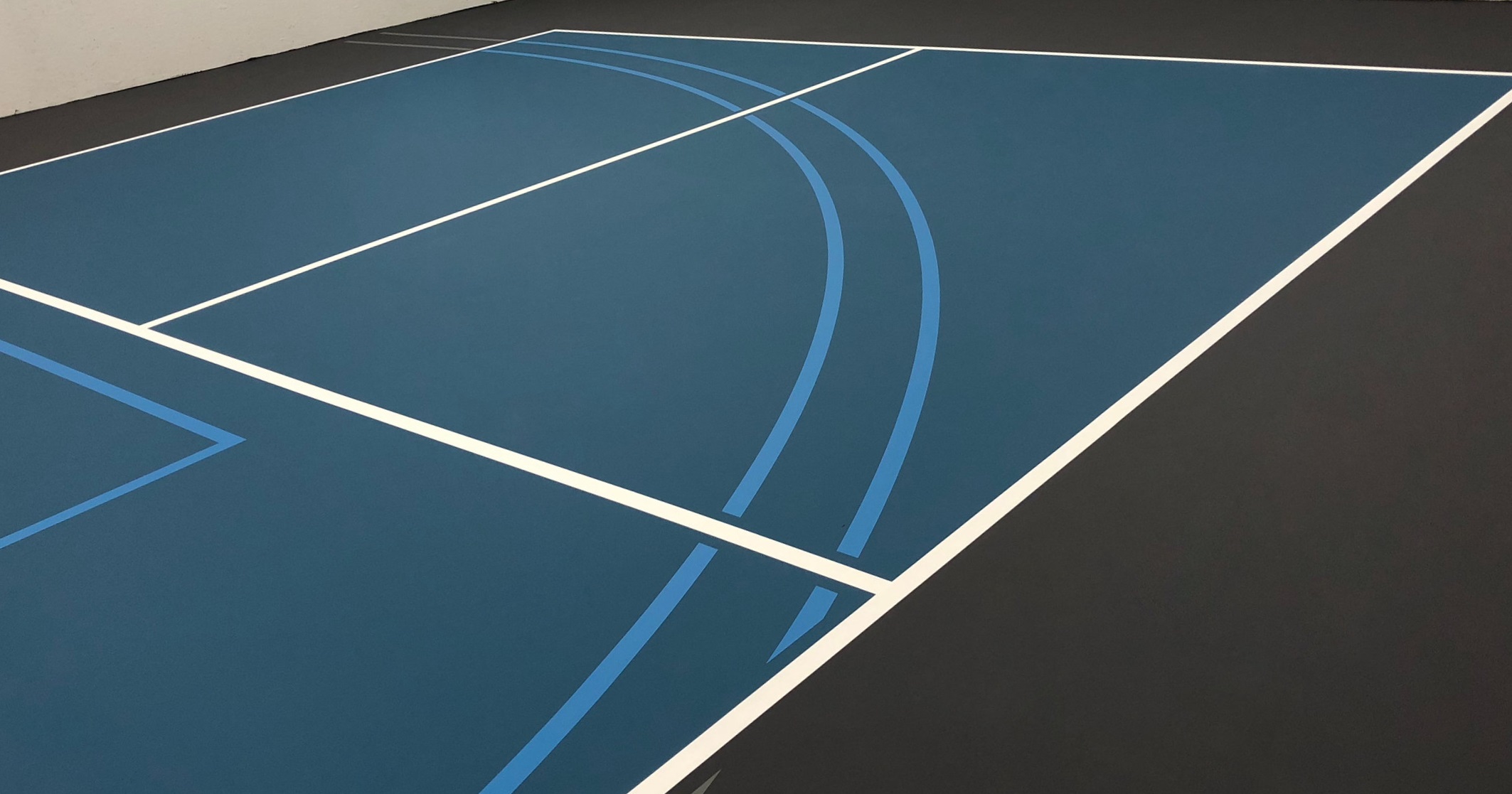 SYNTHETIC FLOORS | ACTION HERCULAN SPORT
ACTION HERCULAN SR (SPIKE RESISTANT)
The Action Herculan SR 10 + 4 system consists of a soft, shock-absorbent underlayment which is provided with a very strong and elastic top layer with a wear-resistant, flexible top coating. This combination makes the system very suitable for indoor athletics when spiked shoes are worn. Running tracks, as well as other high-traffic, high-use areas, benefit from Action Herculan SR due to attributes of this floor system. The high shock absorption also provides comfort to the athlete which reduces the likelihood of injury. This system can be used for other indoor sports as well, such as basketball or volleyball.
System Summary:
Seamless, cushioned, multifunctional

EN 14904 tested

Non-porous = hygienic and easy to clean

Quickly and economically resurfaced when required

Approved for use with spiked shoes